Indulgence is our top priority in the Urthaler kitchen. That's why we've devoted ourselves to creating authentic, varied cuisine: sustainable, organic, regional, and seasonal is our motto.
Embark on a voyage to explore the flavours of South Tyrol or treat your taste buds to delicious international cuisine. As part of our indulgent half board, you'll have a delicious 5-course menu to choose from every evening, prepared by our well-coordinated kitchen team with a great deal of love and skill. It's accompanied by a colourful salad and starters buffet along with – if you wish – a glass of Italian wine, stored in our Ciulé wine cellar and personally recommended to you by our experienced sommelier. That's the way to live.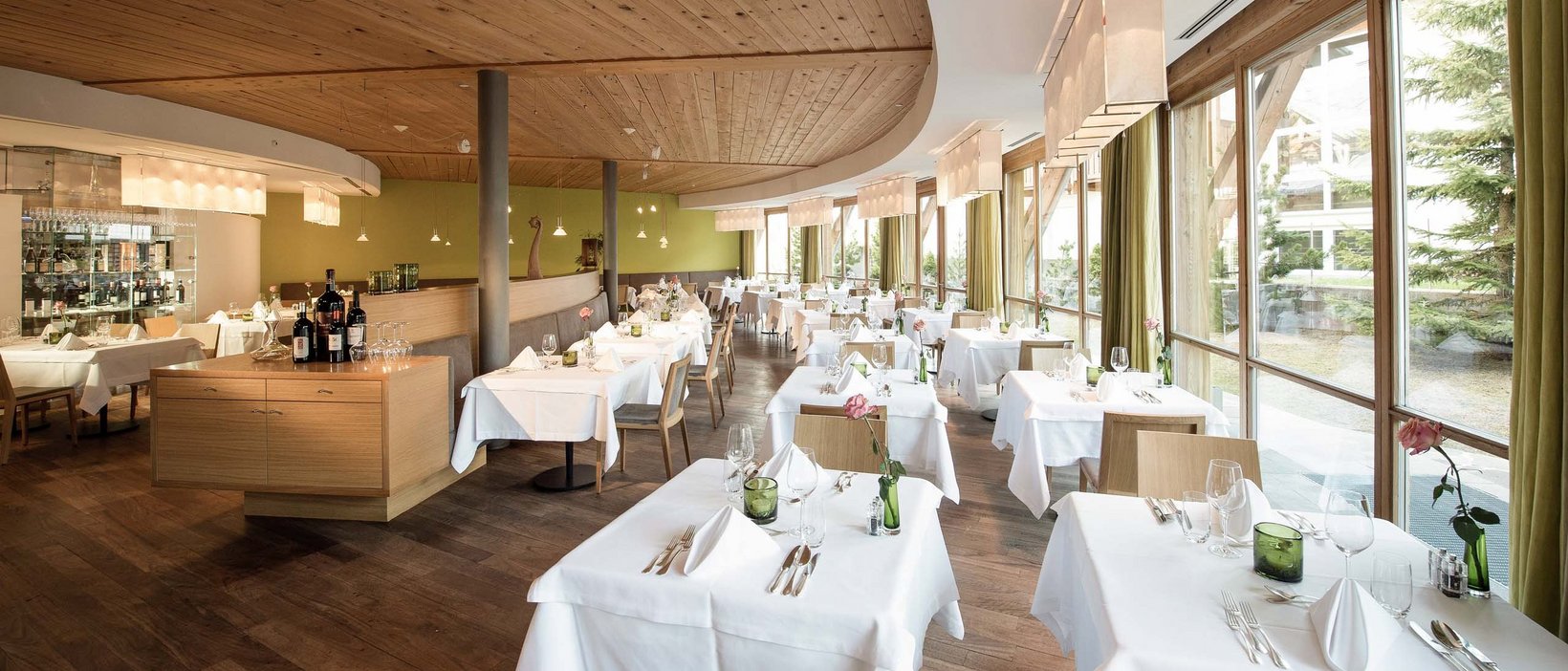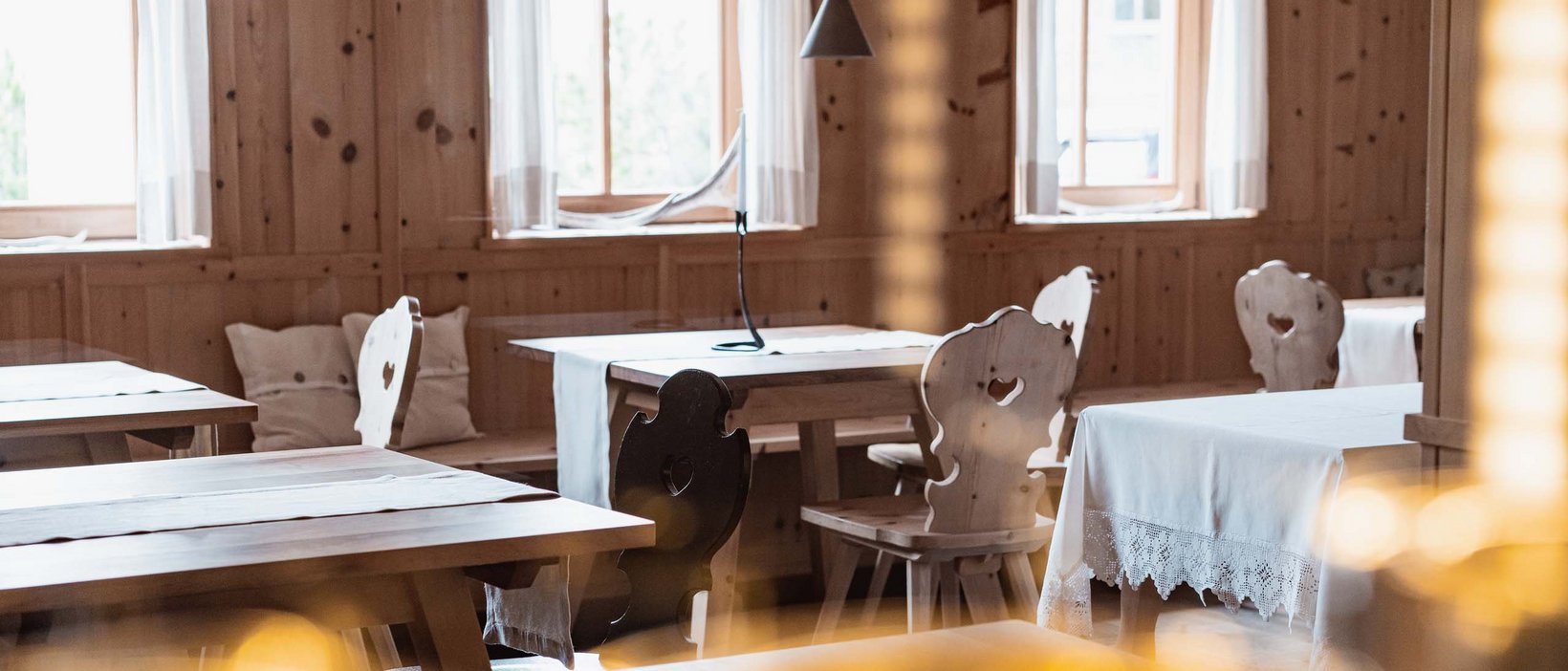 À la carte in the Jägerstube restaurant
Our Jägerstube restaurant combines flights of culinary fancy and a natural ambience to create perfect moments of indulgence. Fresh herbs from our garden, crisp vegetables from organic farms, tender meat from our trusted butcher: Our home offers an endless supply of delicacies that we simply have to let you try. The restaurant, made entirely out of larch and spruce, provides a cosy setting for an exclusive afternoon in good company.
Opening times: every day from 12 p.m. to 2 p.m.
Not included in the half board rate
With prior notice, we will be glad to take your allergies and other dietary requirements into account in our menus to ensure you can enjoy your indulgent moments to the full.