Onyx Bar, your place for stylish enjoyment
Welcome to the Onyx Bar, the treasure of Hotel Urthaler. Here, you can have a lively chat or simply sit back, relax, and observe, sample a striking cocktail creation, enjoy a cup of fragrant coffee, or sip a glass of fine wine. Sink down into your leather armchair, listen to the crackling of the fire and the rhythm of the music, and marvel at the unobstructed view of Sciliar/Schlern. Simply marvellous!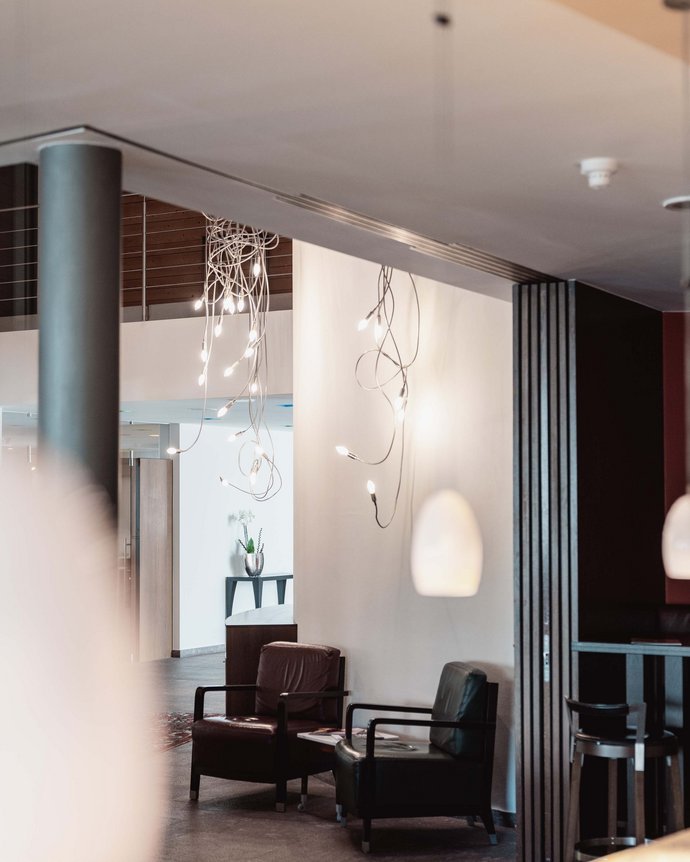 Psst, can we tell you a secret?
Our Onyx Bar is at its most glamorous in the evening for an aperitif before dinner or a digestif afterwards. But it sparkles at any time of day, as it's made from a very special mineral: onyx, which is normally used to make jewellery. Here with us, it decorates the bar – the treasure of our hotel!